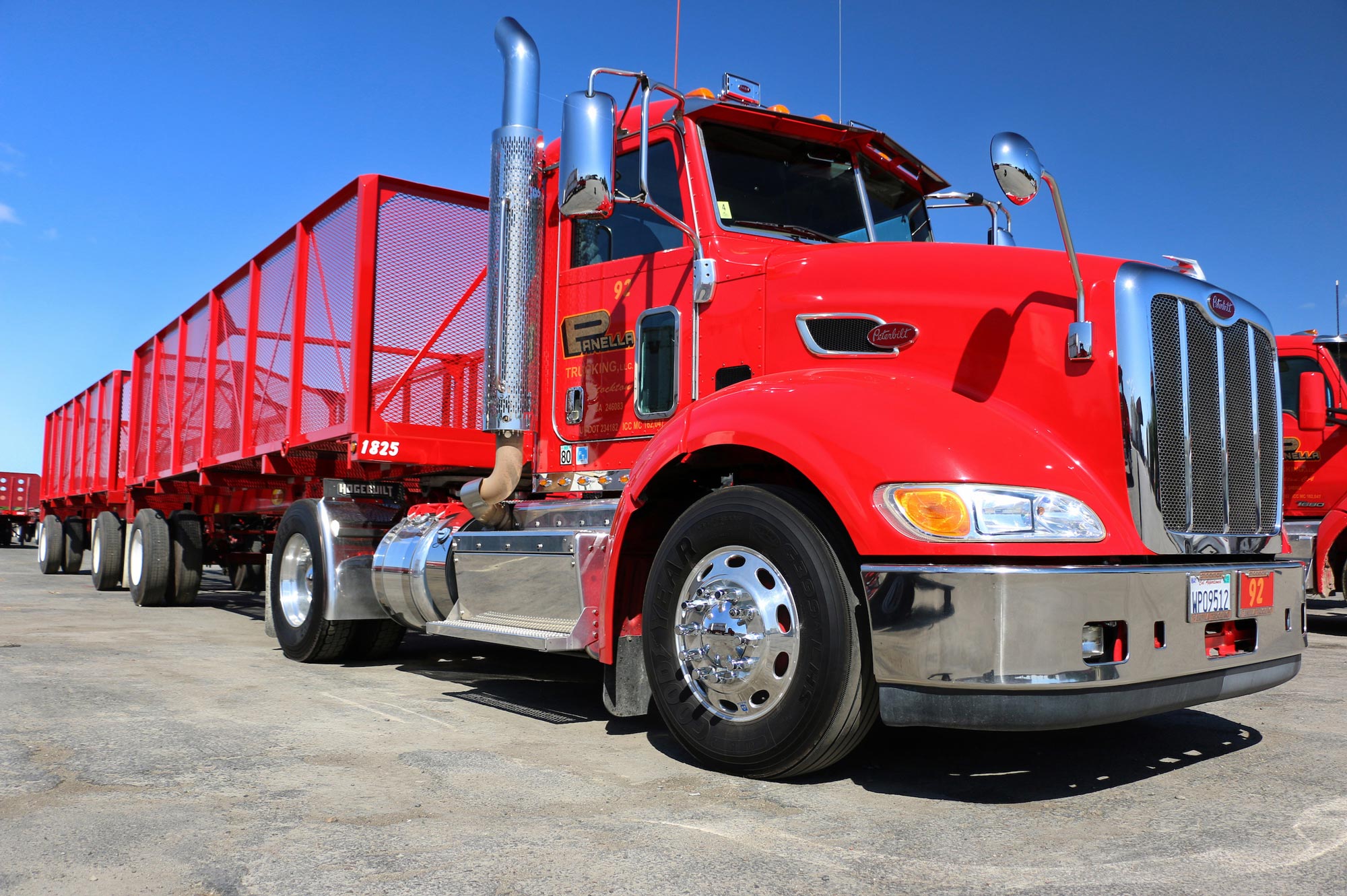 ABOUT US
Panella Trucking, LLC started in 1934 with the purchase of a 1934 two-ton Chevrolet flatbed truck. Ralph Panella's business vision was to combine his two greatest passions: trucking and agriculture. Today, Panella Trucking is one of the largest agriculture carriers in California. For over 80 years, we have been servicing farmers, packers, and processors by hauling agricultural goods and providing quality trucking services. We have experience carrying products ranging from walnuts and almonds to tomatoes, onions, garlic, and grapes.
Panella Trucking's corporate office is located in Stockton, California where the majority of business is performed. Satellite terminals in Modesto, Madera, and Hanford continue to extend Panella Trucking's reach and capacity. While much of our business is confined to California and Nevada, we also operate in Oregon, Washington, and Arizona.
ROBERT PANELLA
Chairman & Chief Executive Officer
Driver Testimonial
"Earning $70,000+ a year. They treat me with respect and dignity. I feel like family when I come to work. I love my job!"
- Jose
Driver Benefits
Our skilled drivers benefit from great working conditions, new equipment, good pay, and an expanded season, starting in April, and lasting through November.
Corporate Office
5000 E. Fremont St.
Stockton, CA 95215

(209) 943-5055 (Dispatch)

(800) 696-4007 (Toll-Free)


(209) 943-5000 (Admin)
Modesto
132 10th St.
Modesto, CA 95354
Madera
12806 Road 26, Suite 1
Madera, CA 93638
Hanford
10146 9 1/2 Ave
Hanford, CA 93230